This exceptional ET is hand-painted for a shockingly realistic look. 

Construct an alien autopsy scene in your haunted house, or pass your haunted hayride by a spaceship crash site.
These iconic Alien masks are great for everything from rocking out at a raging costume party to shooting your own indie sci-fi flick.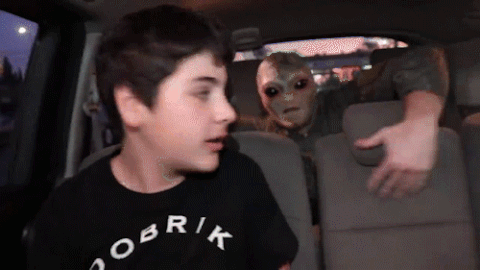 FEATURES: 
Material: We choose natural silica gel. Non-toxic, harmless, and odorless. Flexible silicone makes it easy to put on and take off.

The mask is breathable and not stuffy, so you can wear it on your face for a long time.

Design: The design conforms to the head shape of most people on the occident.

 

Can fit the face without affecting facial expressions. Realistic facial features make you look like a real alien.👽

👽TRIBUTE TO THE CHARACTERS OF ALIENS IN CLASSIC MOVIES👽

HANDMADE DESIGN💯
The alien face cover is hand-designed by special effects professionals to make this mask very realistic. We will also use these special effects props in some alien movie


TRICKY PROPS
Let your buddies fall into the fear of being kidnapped by aliens, so are you ready to trick your buddies?😈😈


GIFT FOR MOVIE FANS🎁
We have prepared this gift for fans of alien movies, to pay tribute to our childhood and our alien friend. In addition, alien face cover can also be used in Mardi Gras, Masquerade, Party, Christmas, Halloween, Costume, Party, Punk party.
SPECIFICATIONS:
Material: emulsion

Color: white, red, beige, grey

Packet: 1* Alien Funny Face Cover