Chisel Sharpening Jig is an essential tool for chisel sharpening and planer blade sharpening used by woodworkers of any and all skill levels, from hobbyists to professionals.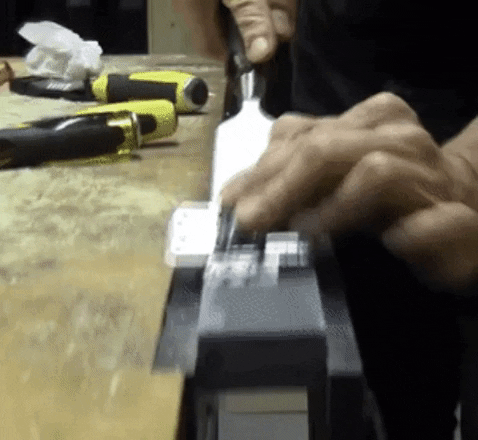 You can trust that this sharpening jig will be around for the long haul, as the roller wheel is crafted of hardened steel which will never wear down or develop flat spots.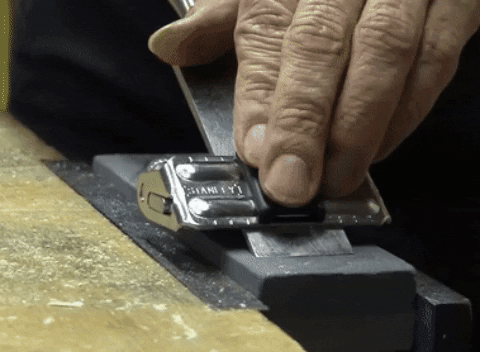 How To Use?

Turn the screw cap counterclockwise, clamp your chisel or other knife tools, move up and down to adjust freely blade angle.
Then tighten the screw cap clockwise, the blade edge is smoothly fitted to the whetstone or sharpening stones, slide the knife back and forth until your tools become sharper and more precise!
WHAT CHISEL AND PLANE SIZES WILL THIS TOOL SUPPORT?
Chisel Sharpening Jig has 3 sections for clamping your tools which are all fully adjustable:

* The upper jaws clamp plane irons and adjust from 1-3/8" to 3-1/8" in width
* The lower jaws clamp paring and low-angle chisels and adjust from 1/8" to 1-7/8" in width
* Under the lower jaws, flat spots clamp mortise and high-angle chisels and adjust up to 1-7/8" in width
CAN I ADJUST THE SHARPENING ANGLE?
Yes! This tool allows you to sharpen at nearly any angle you please by adjusting tool projection. Projection measurements for 25° and 30° angles can be conveniently located on the packaging and on the cast aluminum body of the tool for your convenience and ease of use.
Package Includes: 
1 x Chisel Sharpening Jig