Tired of imperfect diamond painting?
Anyone who's ever had to diamond paint has known the struggle of keeping your drills straight. This new tool is the perfect solution to the problem.


The Diamond Painting Grid helps ensure that your diamonds stick where they're supposed to. Just put the painting grid on the canvas and fill in the empty spaces for the perfect fit. This painting grid is seriously a lifesaver and will take your diamond painting look professional.
EIGENSCHAFTEN: 
✅ Last for a long time: This diamond painting grid is made of stainless steel, quality material with smooth surface, comfortable to touch and easy to clean, this kind of material is not easy to rust or break, can last for a long time. 

✅ Diamond painting tool: Our diamond painting grid is designed for diamond painting, they can keep the diamonds in a straight line and make every diamond in nice alignment, making diamonds stick more convenient and neater, suitable for hand-made diamond paintings at home.

✅ Easy to use: The precision of this 5D diamond painted ruler is high and the mesh fits the canvas symbol accurately, making it easier to stick, our ruler has been treated with a non-stick surface, does not stick to the canvas, can be easily torn open to prevent the diamond from getting stuck, allowing you to make diamond paint faster and save more time.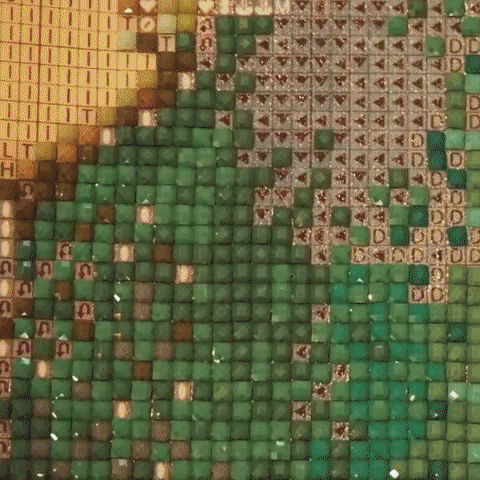 SPEZIFIKATIONEN: 
Material: Stainless Steel

Weight: 0.22lb

Size: 240: 5.1* 1.2inches, 800: 11.8* 1.3inches

Packet: 1* Diamond Painting Grid