Button lighting mode:
OFF: off mode, the indicator light is red;
First gear: Some people coming, brightly light up for 15-30 seconds, when no one lights off;
Second gear: Some people coming, brightly light for 15-30 seconds, and when there is no one, the light is always bright and weak;
Third gear: No matter if no one is there, and the weak light is always on.
FEATURES
Battery-powered photovoltaic lamp: The lamp charges in sunlight! It saves you energy, money, and you help protect the environment! And with its built-in battery, you can use it at night!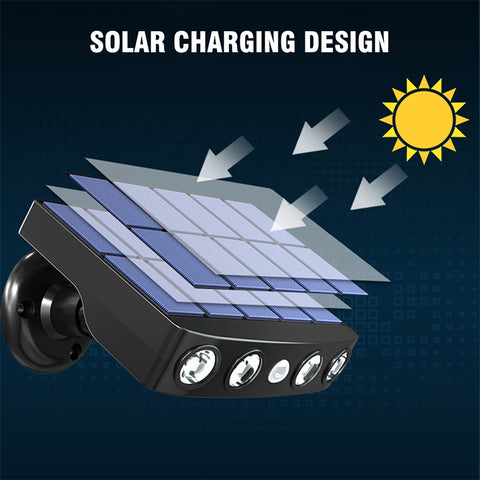 Waterproof: The lamp is waterproof and weatherproof. It is IPX65 certified to guarantee you a quality product that lasts a long time and in all weathers.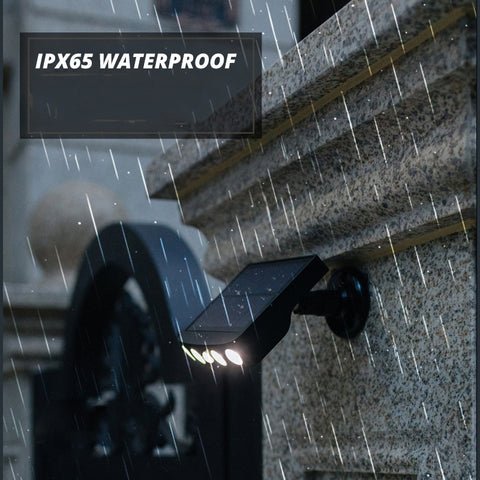 Motion Sensor: The sensor is able to detect movement at a distance of 8-10m, ideal for lighting you up in the evening when you bring back your groceries, or even to surprise intruders at night!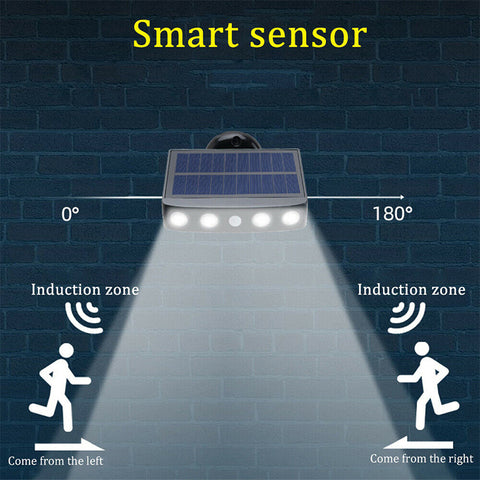 3 working modes: The lamp can be configured in 3 modes with a simple button as shown in the pictures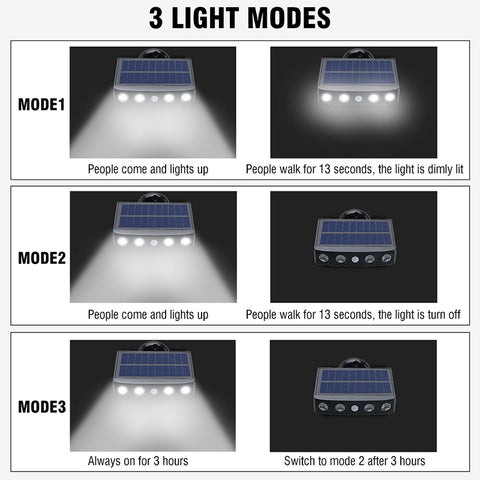 Easy Installation: With its easy and convenient wireless design, it can be installed anywhere in your home! On your garden, your patio, your driveway or even the backyard!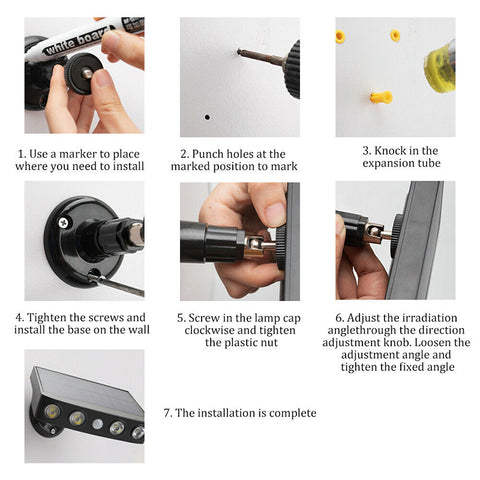 SPECIFICATIONS
Material: ABS

Solar panel: 5V 300mA

Built-in battery: lithium battery 3.7V 1200mAh

LED specifications: 4pcs high-power lamp beads

Induction distance: 0-6m

Sensing angle: 120°

Charging time: 4-6h

Use time: 8h

Mode adjustment: 3 lighting modes

Waterproof rating: IP65

Protection function: outdoor, waterproof, sun protection, thunderbolt protection

Suitable for: gardens, courtyards, lawns, balconies and other places with direct sunlight
PACKAGE INCLUDED